A debate on courage, creativity and our cultural imagination
With Osman Faruqi, Wendy Harmer, Rebecca Huntley, Benjamin Law, Helen Pitt, and Yumi Stynes, hosted by Julia Zemiro 
Would we build the Sydney Opera House today?  It's an iconic building that inspires imagination and sparks conversations, but do we still have what it takes to bring such a bold vision to fruition?
| | |
| --- | --- |
| Date | Time |
| Thursday 5 October 2023 | 6:30pm |
All tickets $35
$8.95 booking fee applies per transaction
Prices correct at the time of publication and subject to change without notice. Exact prices will be displayed with seat selection.
The authorised agencies for this event are Sydney Opera House. For more information about Authorised Agencies, see the frequently asked questions below.
In English
Closed Captioned
Captions are text descriptions that display a films dialogue, identify speakers, and describe other relevant sounds that are otherwise inaccessible to people who are deaf or hearing impaired. Closed Captions (CC) are accessed via a QR code on signage at the door to be watched on your personal device (phone or i-pad).
Wheelchair accessible
Audio loop available
Find out more about accessibility at Sydney Opera House
Run time
This performance will run for approximately 90 minutes.
Event duration is a guide only and may be subject to change.
Age
Recommended for ages 15+
Children aged 15 years and under must be accompanied at all times. Children aged 0 - 23 months at the time of a performance may be seated on a parent's lap free of charge. All children occupying a seat or aged 2 year/s of age or older must hold a valid ticket.
Also on this page

Seating map
The proposition: There's no way Sydney could build the Opera House today
Fifty years ago, Sydney Opera House opened its doors. It's not an exaggeration to say this icon of daring modernism launched Sydney and Australia into a new era, with a bolder sense of itself as a place of creativity and imaginative thinking. It showed ourselves and the world the impact a building could have on a people, and on a place. And it became a symbolic marker for all Australians, a standard to meet.
Would such a building ever be built today? The 70s and the decades before were a different time, after all. Would we take the risk? Would we greenlight a project that set for ourselves such a design and engineering challenge? Would our contemporary political imagination ever conceive of a project with this kind of creative ambition and requiring this kind of largesse? Join us for an informative, fun (possibly even raucous), old-school debate. It's a chance to reflect and consider the kind of impact a building can have and to ask ourselves if we still have what it takes to bring such a daring vision to fruition. Oxford debate rules (loosely) apply.
Sydney Opera House presents
Arguing for: The Opera House Would Not Be Built Today
Osman Faruqi
Osman Faruqi is culture editor for The Age and Sydney Morning Herald. He was previously head of audio at Schwartz Media and editor of their daily news podcast 7am as well as host of their culture podcast, The Culture. He has worked as an editor at the ABC and was a reporter with the flagship audio documentary program Background Briefing. He's hosted shows on Melbourne's Triple R and Sydney's FBi radio station.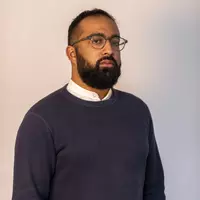 Rebecca Huntley
Dr Rebecca Huntley is one of Australia's foremost researchers on social trends. She holds degrees in law and film studies and a PhD in Gender Studies. She has led research at Essential Media and Vox Populi and was a director at Ipsos Australia. For a number of years, she ran her own research and consultancy firm working closely with climate and environment NGOs, government and business on climate change strategy and communication. She is now Director of Research at the agency 89DegreesEast.
She is the author of numerous books including How to Talk About Climate Change in a Way that Makes a Difference (Murdoch books, 2020). Rebecca was a broadcaster with the ABC's RN and presented The History Listen and Drive on a Friday. She writes regularly for The Monthly, Australian Traveller Magazine, The Guardian and the SMH.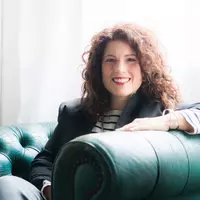 Benjamin Law
Benjamin Law is an Australian writer and broadcaster. He's the author of The Family Law (2010), Gaysia (2012), the Quarterly Essay Moral Panic 101 (2017) and editor of Growing Up Queer in Australia (2019).
Benjamin is also an AWGIE Award-winning screenwriter. He's the co-executive producer, co-creator and co-writer of the Netflix comedy-drama Wellmania, creator and co-writer of three seasons of the award-winning TV series The Family Law (SBS/Hulu/Comedy Central Asia) and playwright of the sold-out mainstage play Torch the Place (Melbourne Theatre Company). He has a PhD in creative writing and cultural studies from the Queensland University of Technology (QUT).
Every week, Benjamin co-hosts ABC Radio National's weekly national pop culture show Stop Everything and interviews public figures for Good Weekend. He hosted ABC TV's two-part feature documentary on Chinese-Australian history Waltzing the Dragon, and has appeared on TV shows like Australian Survivor (Ten), Filthy Rich and Homeless (SBS), Q&A (ABC), The Drum (ABC) and The Project (Ten). He has also written for over 50 publications in Australia and beyond—including the Monthly, frankie, Guardian, Monocle and Australian Financial Review—and is a literary scout for Hachette Australia.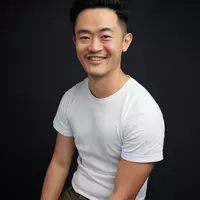 Arguing for: The Opera House Would Be Built Today
Wendy Harmer
Wendy Harmer is one of Australia's most versatile and much-loved entertainers – broadcaster, author, journalist and stage performer.
As a stand-up comedian she performed at the Melbourne, Edinburgh, Montreal and Glasgow Mayfest Comedy Festivals, in London's West End and the Sydney Theatre Company. As a broadcaster, Wendy enjoyed huge popularity leading Sydney radio station 2Day FM's top-rating Breakfast Show for 11 years and was the co-host of ABC's 702 Sydney morning show from 2016 -2021. She has hosted, written and appeared in a variety of TV shows including ABC's The Big Gig.
A prolific columnist for a host of magazine and newspaper titles, Wendy is also the author of eight books for adults including her bestselling novels Farewell My Ovaries, Love and Punishment and Nagging for Beginners, a 'how-to' guide for women. She has also written two teen novels and multiple books for children in the Pearlie in the Park series. Wendy's memoir Lies My Mirror Told Me will be published by Allen & Unwin in November.
Helen Pitt
Helen Pitt is the author of the Walkley Award winning book, The House, the extraordinary story of the Sydney Opera House and the people who built it. She is also a senior writer at The Sydney Morning Herald.
Yumi Stynes
Yumi Stynes is a broadcaster and writer who's been working in Australian media for almost two decades, evolving from music reporter to her current focus as a writer on Arts, Culture, Food, Gender Politics and Human Sexuality.
She's known for her honesty, warmth and humour. Like many women, Yumi is juggling — she does a daily radio show, works on several writing projects (two cookbooks, Zero F**ks and Zero F**ks Endless Summer, Welcome to Your Period, Welcome to Consent, and most recently Welcome to Your Boobs), and regularly runs 5km for a laugh — all while raising four children. She fronts 'Ladies, We Need to Talk', the popular podcast with ABC Audio Studios and was the host of the award-winning documentary Is Australia Sexist? on SBS television.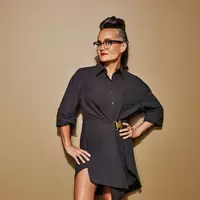 Julia Zemiro
Moderator
French born-Australian, Julia Zemiro is an acting graduate of the Victorian College of the Arts (1993) and a beloved Australian television personality.
Arguably best known as the host of the long-running SBS and Foxtel hit TV program RocKwiz,
Julia's success includes hosting and co-producing the hugely successful Julia Zemiro's Home Delivery for the ABC, which completed their ninth and final series, the recent SBS series Great Australian Walks and the Logie winning Fisk seasons 1 & 2. Her co-hosting of the Eurovision Song Contest (2008-2016) lead to an unprecedented success for SBS.
She has been host for international touring artists such as documentary-maker Louis Theroux, author Bill Bryson, Stephen Fry and medical guru Michael Mosley – Australian Tour 2017.
Julia was also the BBC UK choice for the exclusive Australian television interview with Peter Capaldi on his worldwide press tour for Dr Who. She also co-hosted Stargazing Live with Brian Cox for ABC/BBC for 3 years.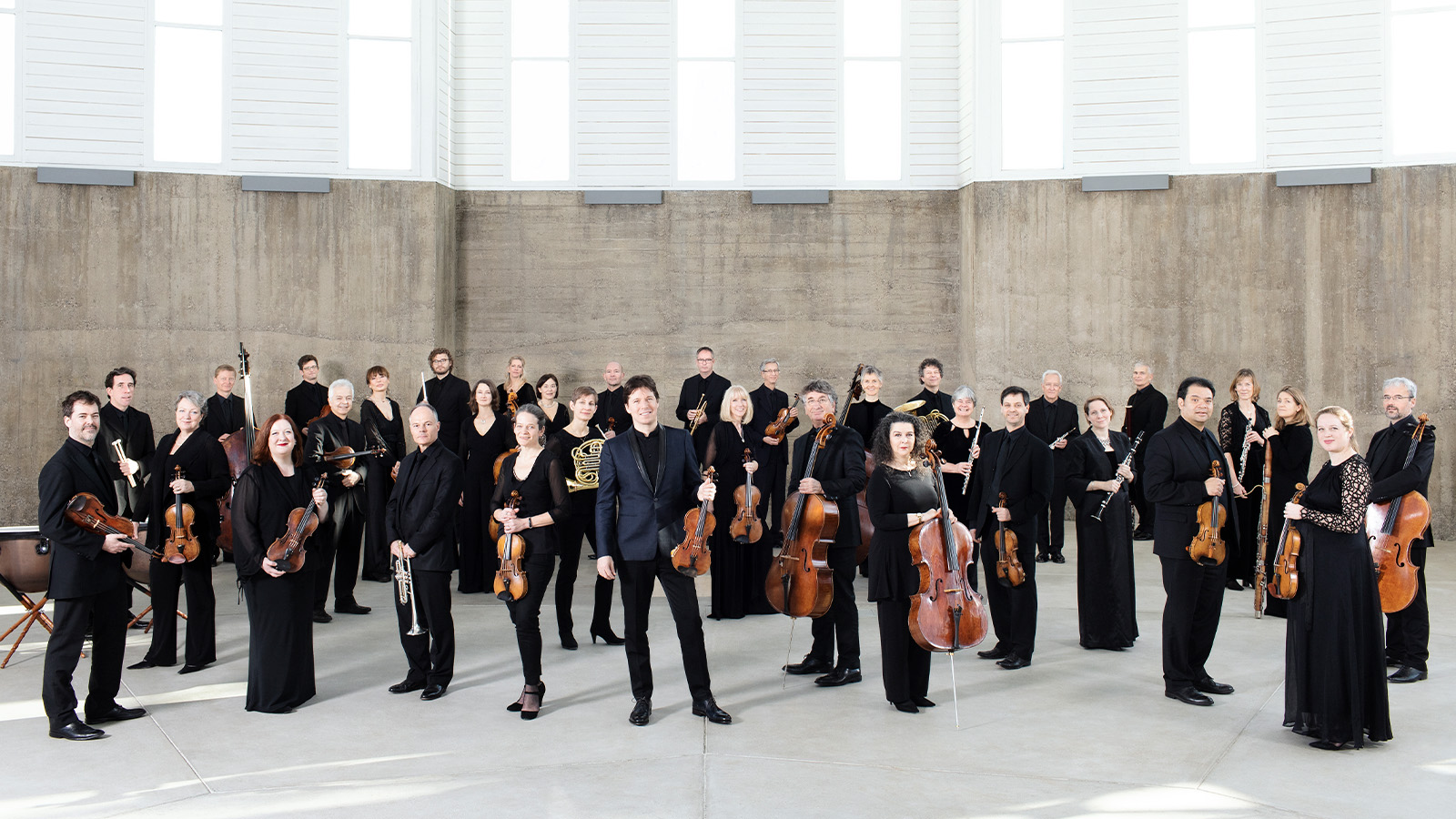 The Academy of St Martin in the Fields punches above its weight in the music that made its name and now you can hear this celebrated ensemble with Joshua Bell in the renewed acoustic of the Concert Hall.
Join William Kentridge, the creator of the Sydney Opera House presentation of Sibyl, as he takes us on a fascinating exploration of his creative process.
Chi Udaka is a kaleidoscope of sound and vision with taiko drums, shakuhachi flute, cello, classical Indian vocals and dance.