Where to eat and drink at Vivid LIVE
A psychedelic Bob Dylan-inspired pop-up bar, fried chicken ramen, neon-lit harbourside dining and outdoor food trucks. There's plenty of ways to eat and drink your way around the Sydney Opera House during this year's Vivid LIVE (26 May – 17 June).
Bar Subterranean by The Midnight Special26 May – 4 June
The creative team behind Newtown's The Midnight Special will once again transform the Opera House's spectacular Concert Hall Northern Foyer with Bar Subterranean. Inspired by Bob Dylan's song 'Subterranean Homesick Blues', the lavish, plush-decked lounge is free, open to the public and the perfect spot for a tipple before or after a Vivid LIVE concert, or as a pitstop on the Vivid Sydney Light Walk.
Aromatic mulled wine, Red Centre Negronis and Rosella Sour cocktails from Opera House partner Archie Rose will complement snacks and shared plates including a decadent truffled cheese toastie and cosy fennel pork sausage rolls.
Open nightly from 6pm until late, from 26 May to 4 June. Closing times may vary each night.
Vivid LIVE tickets are not required for entry. All are welcome, with entry via the western external steps of the Opera House or via the Concert Hall.
Fri 26 May & Fri 4 Jun, 8pm- 12pm
Cristian
Cristian is the bass player in the iconic Sydney band Low Life who will be performing this year for Vivid Live.  When he isn't playing music he is a collector/enthusiast. Cristian has DJ'd around Sydney and Melbourne for the past 20 years. He'll be playing a mix of psychedelic inspired records from the 60s through to today. Butthole Surfers, 13th Floor Elevators, Savage Republic, Meat Puppets, Neu! and The Golden Dawn to name a few. 
Sat 27 May, 8pm-12pm
King O.P.P
King O.P.P. AKA Owen Penglis put on his first soul night as a teen at Sydney's notorious Taxi Club, and hasn't looked back since.
These days you can find him spinning 45s across Australia - anywhere with turntables, a dancefloor, and hopefully a shop nearby with a few dusty crates of 45s.
In his spare time he's probably touring with cult garage band Straight Arrows, co-presenting his 2SER radio show 'Psychedelic Sundae', producing records for some of the coolest bands in the country, or remastering some of the 60s 45s of his dreams for the reissue market.
Sat 3 Jun, 8pm -12pm
Boonge & Rusty's Psychedelic Record Party
He's the drummer in rock n roll reprobates You Am I, she's a highly respected travel writer and journalist. They've been married for over 20 years and have spent much of that time travelling the world looking for fun records, mostly from the 60s and 70s. Whether it's digging in an attic on the outskirts of Ho Chi Minh City or an exclusive invite only meeting with a prestigious record dealer in the Hollywood Hills, they usually come away with a bagful of amazing records you've most likely never heard before. When not elbow deep in boxes of hard to find wax, you'll find them in the inner west of Sydney with their two sheepdogs Mable and Irma. Expect to hear mid-century psychedelic sounds from rock to soul to country and beyond and they'll spin everything from beloved classics to some of the obscurest sounds on the planet in one mind expanding vinyl selection!
Sun 4 Jun, 8pm-12pm
DJ Violet Vimana
Violet Vimana will transcend you through soulful selections exploring collectable sounds vibing from soul through to disco while mixing in a variety of genres. 
Dance your way as she digs through eclectic sounds especially for Bar Subterranean specialising in psychedelic music from 70's afro, soul, funk thru to futuristic. Progressive & modern soul to tripped out disco and anything else that makes the soul sing. 
Violet is an enthusiast record collector, music curator and a music lover on all spectrums… 
She has made dance floors glisten around Naam, Eora & Kathmandu. She looks forward to bringing some unique sounds for this year's Vivid Live Festival. 
NEON RAMEN by Butter x Archie Rose 27 May – 17 June 2023
Surry Hills' fried chicken icon Butter and award-winning distillery Archie Rose will present NEON RAMEN, launching in the Opera House's Yallamundi Rooms for a limited-time only from 27 May until 17 June. The menu will spotlight Butter's famed fried chicken served atop steaming hot ramen with a special themed glaze, burgers (shroom for vegetarians) and tenders coated in an Archie Rose glaze and paired with golden, crispy fries. Hot cinnamon donuts round out the menu as a perfect post-dinner treat.
Serving up the cocktail menu is Opera House partner Archie Rose with their native-inspired range including the Espresso Martinique, Eucalypt Mule and Seaside Spritz. G.H. Mumm champagne is also available for a more indulgent palate.
In true Butter fashion, sneakers will adorn the walls of the northern broadwalk eatery while local DJs will be on deck for nightly entertainment against the backdrop of a glowing Sydney Harbour.
Open Friday to Sunday from 5pm until 10:30pm, from 27 May to 17 June. Bookings are highly recommended, with some space reserved for walk-ins.
Taste and Sound of Sydney by Opera Bar 26 May – 17 June 2023
Sights, sounds, sips and snacks. Inspired by Vivid Sydney's 2023 creative theme – 'Vivid Sydney, Naturally' – Taste and Sound of Sydney at Opera Bar will celebrate the natural beauty of the harbour city with food inspired by the land and sea, and specially-curated cocktails.
A produce-driven menu features Sydney rock oysters with finger lime, scallop crudo with jalapeno, citrus and sea succulents and poached quince with pepperberry goat's cheese and buckwheat crisp.
Live music on Opera Bar's in-the-round stage will feature burgeoning musicians Thandi Phoenix, Charley, Barley Passable and Djanaba.
Open daily from 11am until late, from 26 May to 17 June. Bookings for Taste and Sound of Sydney are not available.  
Neon Harbour by House Canteen 26 May – 17 June 2023
Family-friendly dining destination House Canteen will come alive with Neon Harbour, a mesmerising LED glass-blown light installation by artist Carla O'Brien featuring life-size sculptures of underwater animals.
The waterside eatery located right next door to its neighbour Opera Bar, will serve up three special cocktails and its signature sushi donut, featuring freshly-sourced sustainable seafood.
Open daily from 7:30am until late, from 26 May to 17 June. Bookings for Neon Harbour are not available.
Outdoor food trucks on the Forecourt26 May – 17 June 2023
As the sun sets and the city lights up, outdoor food trucks will also be on the Opera House Forecourt to feed hungry festival-goers. A variety of snacks and small plates can be enjoyed alfresco including gozleme, German-style sausages, schnitzel burgers, wraps or coffee and gelato. Vegan and vegetarian options will be available.
Open Thursday to Sunday from 5pm until 10pm, from 26 May to 17 June. Bookings not required.
Other information
The Sydney Opera House Car Park, operated by Wilson Parking, is open and available to use. Wilson Parking offer discounted parking if you book ahead. Please see their website for details.
Please check the Transport NSW website for the latest advice and information on travel and COVID-19 safety measures. You can catch public transport (bus, train, ferry) to Circular Quay and enjoy a six min walk to the Opera House. 
The health and wellbeing of everyone attending the Opera House is our top priority. We're committed to making your experience safe, comfortable and enjoyable, with a number of measures in place including regular cleaning of high-touch areas, air conditioning systems that maximise ventilation, and hand sanitiser stations positioned in all paths of travel. We encourage you to wear a mask in indoor settings or when physical distancing can't be maintained, and please stay home if you feel unwell. If you need to discuss your ticketing or booking options, contact our Box Office team on 02 9250 7777.
Nothing is more important to us than the health and safety of everyone on site, and we are closely following NSW Health guidelines and advice. The Sydney Opera House is registered as a COVID Safe business with the NSW Government. For detailed information about our COVID-19 safety measures and what's required of you when visiting, please see our plan your visit page.
Face masks are strongly recommended for all patrons while inside our theatres and foyers, including during the performance. Please bring your own mask.
As you move around the Opera House, practise physical distancing (1.5 metres whenever possible) and follow the guidance provided by our staff and signage.
Within venues, always take your allocated seat.
For detailed information about our COVID-19 safety measures and what's required of you, please see our plan your visit page.
The Sydney Opera House no longer requires patrons to show that they are fully vaccinated against COVID-19.
Face masks are strongly recommended for all patrons while inside our theatres and foyers, including during the performance. Please bring your own mask.
Contact information is required when making a booking with us and upon arrival at the Opera House, as set out in our General Terms and Conditions for Tickets and Attendance at Events and our Customer Privacy Statement.
As the ticket purchaser, you are responsible for recording the contact details of your guests. Contact information will only be used for the purposes of contact tracing, if required, and will be deleted at least 28 days after your event.
Frequently asked questions
Ticket purchases and collection at our Box Office is discouraged and eTicket or postal delivery methods should be used, wherever possible. However, if you are collecting your tickets from the Box Office, we recommend doing this at least 60 minutes before the event starts. If you have already received your tickets, the venue doors will be open 45 minutes pre-show for Joan Sutherland Theatre performances, and 30 minutes pre-show for Western Foyer venue performances. Please take your seats as soon as you arrive. 
If you are late, we will seat you as soon as we can and, where possible, in your allocated seat. However, to reduce movement in the venue as well as minimise disruption to the performance and other patrons, ticketholders may be seated in an allocated latecomer's seat. Please be aware that some events have lock-out periods. In these cases, latecomers will be admitted at a suitable break in the performance. On occasions, this may not be until the interval, or at all where there is no interval. 
Details of our right to refuse admission can be found in our General Terms and Conditions for Tickets and Events.
In accordance with our venue security procedures, Opera House security will be scanning and checking bags under the Monumental Stairs, prior to entering the building. Bags will be scanned by an x-ray machine, and staff will wear appropriate personal protective equipment (PPE) when handling your belongings, such as gloves. Cloaking facilities will be open 60 minutes pre-show for Concert Hall and Joan Sutherland Theatre performances, and 60 minutes pre-show for Western Foyer venue performances. However it is strongly encouraged that you travel lightly to minimise contact and queuing. Any bags larger than an A4 piece of paper will need to be checked into the Cloak Room.
The authorised agency for this event is the Sydney Opera House.
Only tickets purchased by authorised agencies should be considered reliable. If you purchase tickets from a non-authorised agency such as Ticketmaster Resale, Viagogo, Ticketbis, eBay, Gumtree, Tickets Australia or any other unauthorised seller, you risk that these tickets are fake, void or have previously been cancelled. RESALE RESTRICTION APPLIES. For more details, please refer to our General Terms and Conditions for Tickets and Attendance at Events.
Please contact Box Office on 9250 7777 as soon as possible to advise if you can no longer attend. If you can no longer attend because you are unwell, or have been in contact with someone displaying COVID-19 symptoms, the Opera House has introduced flexible ticketing options to help you, find out more information here.
Foyers will be open 90 minutes pre-show for Concert Hall and Joan Sutherland Theatre performances, and two hours pre-show for Western Foyer venue performances. Refreshments will be available for purchase from our theatre bars.
The venue doors will be open 45 minutes pre-show for Concert Hall and Joan Sutherland Theatre performances, and 30 minutes pre-show for Western Foyer venue performances.
Please bring a credit or debit card for any on site purchases to enable contactless payment. You're welcome to bring your own water bottle but no other food and drinks are permitted inside our venues. Opera Bar, Opera Kitchen and Portside are also available for you to enjoy.
The health, safety and wellbeing of everyone at the Sydney Opera House is our top priority. In line with this commitment, the Opera House will become a smoke-free site from Saturday 1 January 2022.
By becoming a smoke-free site, the Opera House seeks to reduce exposure to harmful second-hand smoke, as well as minimise the impact of smoking on the environment, including litter and pollution of the surrounding marine environment.
Bar Subterranean is fully accessible via new internal lifts and passageways. Our Front of House team are available to assist with guiding you to the bar.
José González
Returning to Australia for the first time since his sold-out 2018 Sydney Opera house show, master singer-songwriter José González celebrates the 20th anniversary of the album that launched him, 2003's indie folk classic, Veneer.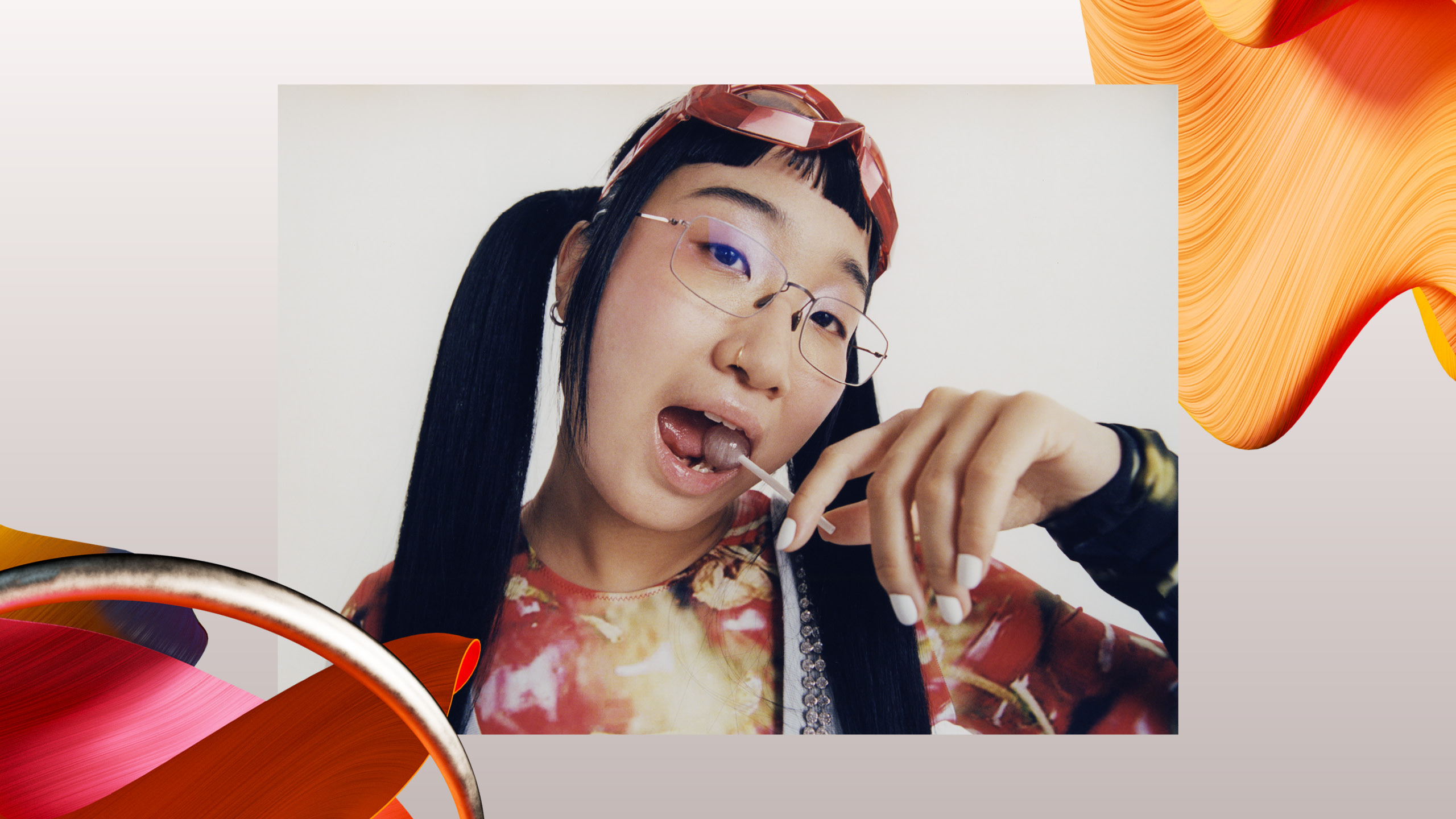 Yaeji
Her Sydney Opera House debut was a sold-out smash. Now, with a hotly anticipated album on the horizon, Korean-American dance-pop icon Yaeji returns for this Australian exclusive performance and her very first Vivid LIVE appearance.
Cat Power Sings Dylan
Indie rock royalty Cat Power returns to the Sydney Opera House for one very special night, as she recreates Bob Dylan's legendary 1966 'Royal Albert Hall' performance in her stunning, uniquely interpretive style.