Architecture Club with Louise O'Brien
17 June, 22 July, 19 Aug 2023
Design Workshop
Inspired by the unique design genius of architect Jørn Utzon and the Sydney Opera House, get creative through a series of fun and playful design exercises for beginners or design lovers, whilst learning about the architectural history of the Sydney Opera House.
Utzon in Motion
| | |
| --- | --- |
| Date | Time |
| Saturday 17 June | 2pm - 5pm |
Experimental Model Making and the Creative Imagination
| | |
| --- | --- |
| Date | Time |
| Saturday 22 July | 2pm - 5pm |
Sails as Sunshades
| | |
| --- | --- |
| Date | Time |
| Saturday 19 August | 2pm - 5pm |
| | |
| --- | --- |
| Ticket | Price |
| Standard | $49 |
$8.95 booking fee applies per transaction
The only authorised ticket agency for this event is the Sydney Opera House. 
For more information about Authorised Agencies, see the frequently asked questions below.
Children aged 15 years and under must be accompanied at all times.
Run time
The duration of this event is 3 hours.
Event duration is a guide only and may be subject to change.
Age
Recommended for both adults and young people 12+ with accompanying adult.
This workshop is for artists, architects and design enthusiasts beginners to experts alike! Children aged 15 years and under must be accompanied by an adult at all times.
What to bring on the day
All materials will be provided at the workshop.
Passionate about buildings and architecture?
Join Architect and Educator Louise O'Brien in these monthly Saturday afternoon workshops for budding designers.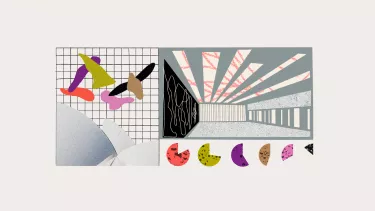 Utzon in Motion
Utzon in Motion is a workshop inspired by the Utzon Room and a seminal photograph of Utzon himself which both embody rhythm and time. We will listen to Bach we will create new sculptural forms using colours used in Utzon's palette.
Experimental Model Making and the Creative Imagination
Replicate some of the model-making techniques Utzon used in his design process of the Sydney Opera House. We will focus on the concert hall and the models he created in the 1960s. Great for older teens and high school students wishing to create their portfolio for university or for students of Architecture
Sails as Sunshades
As Sydney becomes hotter our suburbs will require more shade. In this workshop in groups we will create Urban canopies inspired by Utzons love of sailboats and being out on the water. We will consider ecology, the importance of water and shade infrastructure as we reimagine the future of Sydney. This will be an Innovative Materials challenge
Louise O'Brien
Louise O'Brien is a registered Architect in NSW with qualifications in Installation Art & Interior Design. She is the founder of Apsara Collective – a residential, hospitality and interior architecture studio. She has more than twenty years' experience locally and internationally. Louise's passion for design and the opportunities it provides to inspire and empower young people has led her to education and she now lectures at a tertiary level and runs the Architecture for Kids School based in Sydney.
Draw the House
Join like-minded creative souls to explore the Opera House through an artist's eyes in our free monthly walking and drawing tours.
Meditation and Creativity
Explore a state of creative awareness, the self and reality in this series of meditative, interactive events with Dr Nadine Cameron and musician SnowBorne (David Rosa).
Spring for Seniors
Join our monthly Dance Theatre session for the ageless, welcoming Seniors aged 55+ for an inspiring and social creative workshop inspired by the great tradition of Dance Theatre.