Altstaedt Plays Haydn & Tchaikovsky
The world-renowned cellist and master storyteller makes his ACO debut as soloist and guest director.
| | |
| --- | --- |
| Date | Time |
| Sunday 30 June 2024 | 2pm |
Altstaedt Plays Haydn & Tchaikovsky
When the cello sings, we hear something akin to the human voice: sensuous, rich, profound. When Nicolas Altstaedt holds the bow, the cello is all that and more, becoming a master storyteller.
It's been more than a decade since the young cellist burst onto the world stage as a BBC New Generation Artist, with his unruly curls, unorthodox concert attire and pure talent. Since then, he's piled up musical accolades from the stages of New York, London and beyond. Now is your chance to see his ACO debut as both director and soloist.
Haydn's Cello Concerto in C major is such an audience favourite, it's hard to believe it was nearly lost to history. Found in a Prague library just 60 years ago, the score reveals Haydn's gift for invention. For all his form and symmetry, Haydn was a visionary, breaking musical boundaries with each new work. Two centuries later, his influence is still felt in the music of 20th-century masters Xenakis and Kurtág.
Tchaikovsky's Rococo Variations hark back to the classical style of Haydn from a completely different musical world. These enchanting variations for cello and orchestra are by turns virtuosic and lyrical, and will be performed in a new arrangement for cello and strings.
The spirit and jubilation of Haydn is matched by the thrilling energy and wistful defiance of Four Transylvanian Dances by the Hungarian-born Sándor Veress. Written as an ode to a home he could never return to, they remind us that, for all its Classical elegance, Haydn's music was steeped in the same folk-infused Hungarian rhythms.
Altstaedt's debut will showcase the many voices of his cello along with the vitality and dynamism of the ACO. This promises to be a very special collaboration.
Presented by the Australian Chamber Orchestra.
JOSEPH HAYDN (arr. strings) Seven Last Words of Christ (selections)
GYÖRGY KURTÁG (arr. strings) Officium breve in memoriam Andreae Szervánszky (selections)
PYOTR ILYICH TCHAIKOVSKY (arr. strings) Rococo Variations
SÁNDOR VERESS Four Transylvanian Dances
IANNIS XENAKIS Aroura
JOSEPH HAYDN (arr. strings) Cello Concerto in C major
Nicolas Altstaedt
Director & Cello
Australian Chamber Orchestra
Australian Chamber Orchestra
Throughout 2024 the ACO travels across genres and artforms, traversing centuries of music from the celebrated classics to the sounds of tomorrow as only it can. And the spark at the heart of it all: the Orchestra, leading the way and igniting this season of extraordinary music for you.
Hope is an all-new concert by 3-time Grammy®-winning Soweto Gospel Choir; celebrating songs and anthems from the Freedom movement of Nelson Mandela's South Africa, back to the Civil Rights Movement of Martin Luther King's 1950's America. Hope is a concert that will sing forever in your hearts!
Sibyl is a rich sensory experience melding exquisite music, powerful vocals, and compelling visuals from visionary South African artist William Kentridge. The evening of two parts begins with The Moment Has Gone, a film with live score, followed by Waiting for the Sibyl, a chamber opera featuring nine performers.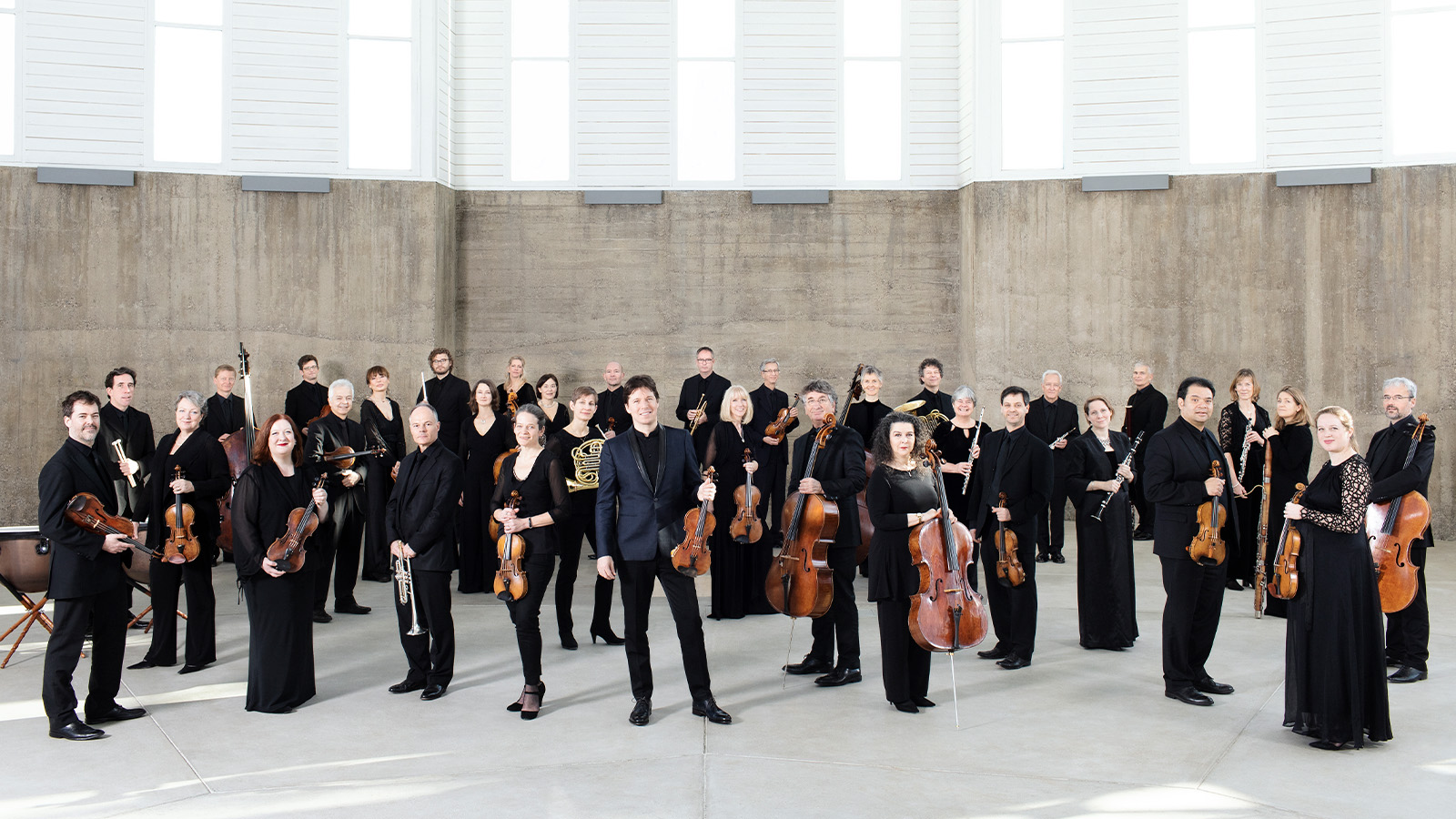 The Academy of St Martin in the Fields punches above its weight in the music that made its name and now you can hear this celebrated ensemble with Joshua Bell in the renewed acoustic of the Concert Hall.