Step into the concert hall of Beethoven's time in this joyful celebration directed by pianist Kristian Bezuidenhout.
| | |
| --- | --- |
| Date | Time |
| Sunday 24 March 2024 | 2pm |
Duration
This event will run for approximately 2 hours.
How do you find your way into the masterpieces of old? In this program, you'll travel through the forebears and heirs, and the influencers and influenced, so that you can stand alongside the lucky few who had their hair blown back by the magic of Beethoven's Emperor the very first time it was played.
Pianist Kristian Bezuidenhout returns to the ACO to direct this celebratory concert from the fortepiano, with Beethoven's most beloved work at its heart. A longtime friend of the ACO, Bezuidenhout has a special affinity for historical instruments. He relishes the challenge of their foibles and fickleness, coaxing out a sound the composer would have recognised. For a modern audience, it's an enlightening experience. Beethoven untamed.
Joining the ACO are wind and brass players from the world's leading period-instrument orchestras, handpicked by Bezuidenhout to recreate Beethoven's soundworld.
This is a joyful celebration of a great composer and the people he inspired. Hear music from Mozart – whom Beethoven revered; Schubert – the grieved admirer who carried his coffin; and, bringing Beethoven's legacy into the 21st century, Britta Byström – who composed her way through the silence of lockdown in a beautiful response to Beethoven.
Choose this program because you love Beethoven, but don't be surprised to find yourself hearing his music as though for the first time.
Presented by the Australian Chamber Orchestra.
LUDWIG VAN BEETHOVEN Piano Concerto No.5 "Emperor"
LOUISE FARRENC Symphony No.3: I. Adagio – Allegro
FRANZ SCHUBERT Impromptu in B-flat major
FRANZ SCHUBERT Rosamunde: Entr'acte No.3
BRITTA BYSTRÖM A Walk to Beethoven's First Symphony (Australian Premiere)
LUDWIG VAN BEETHOVEN (arr. Franz Liszt) Symphony No.1 (excerpt)
WOLFGANG AMADEUS MOZART Piano Concerto No.20: III. Allegro assai (Cadenza by Beethoven)
Kristian Bezuidenhout 
Director & Fortepiano
Australian Chamber Orchestra
Australian Chamber Orchestra
Throughout 2024 the ACO travels across genres and artforms, traversing centuries of music from the celebrated classics to the sounds of tomorrow as only it can. And the spark at the heart of it all: the Orchestra, leading the way and igniting this season of extraordinary music for you.
Hope is an all-new concert by 3-time Grammy®-winning Soweto Gospel Choir; celebrating songs and anthems from the Freedom movement of Nelson Mandela's South Africa, back to the Civil Rights Movement of Martin Luther King's 1950's America. Hope is a concert that will sing forever in your hearts!
Sibyl is a rich sensory experience melding exquisite music, powerful vocals, and compelling visuals from visionary South African artist William Kentridge. The evening of two parts begins with The Moment Has Gone, a film with live score, followed by Waiting for the Sibyl, a chamber opera featuring nine performers.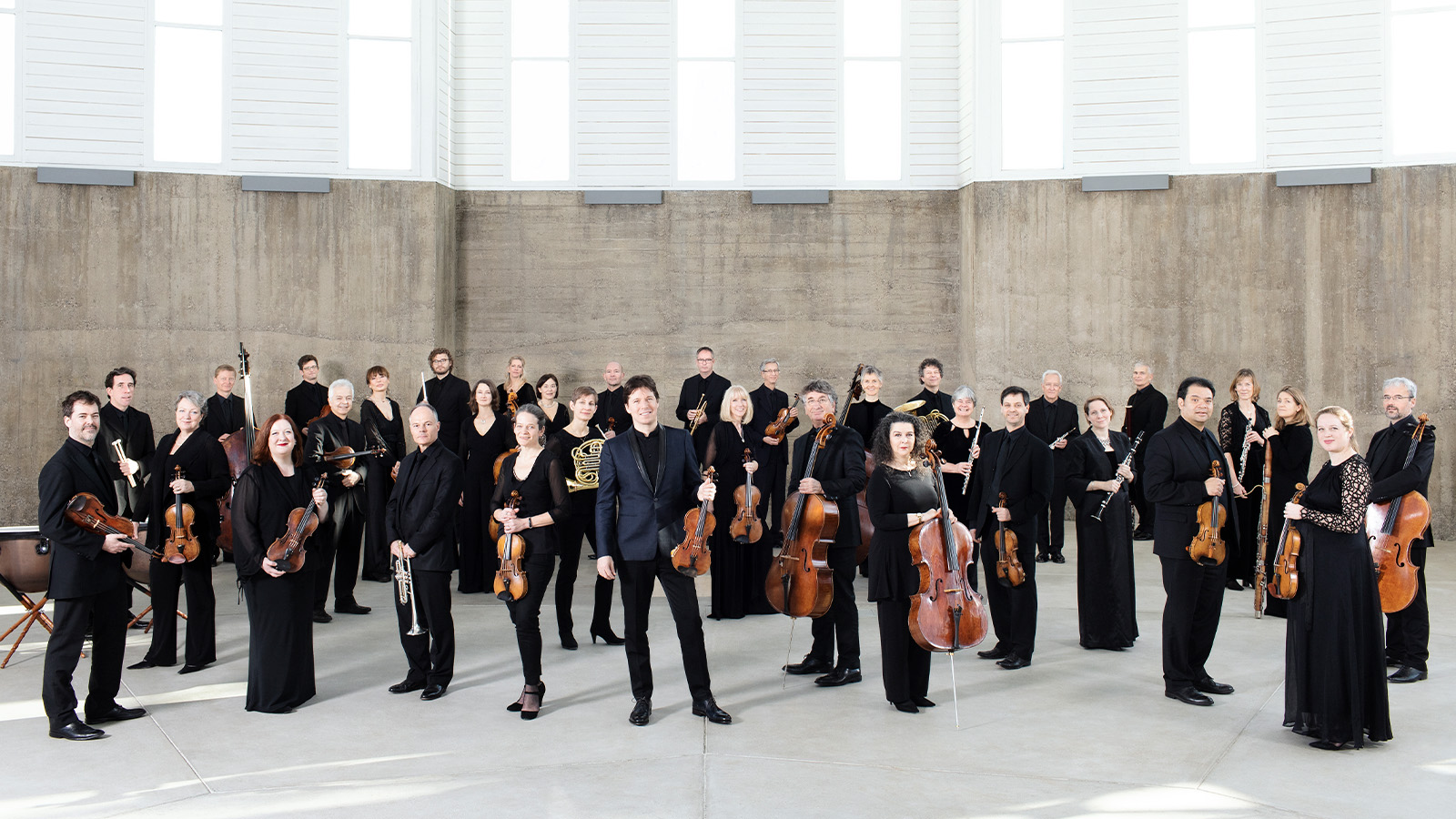 The Academy of St Martin in the Fields punches above its weight in the music that made its name and now you can hear this celebrated ensemble with Joshua Bell in the renewed acoustic of the Concert Hall.