A cinematic odyssey exploring the waterways that have shaped our world, in all their majesty and fragility.
| | |
| --- | --- |
| Date | Time |
| Sunday 11 February 2024 | 2pm |
Duration
This event will run for approximately 2 hours.
For millions of years, rivers shaped landscapes and sustained communities. In flow, flood and drought, rivers gave life and carried it away. In two short centuries, humans have begun to re-shape rivers. We build dams upstream to sustain our cities. We alter flood plains and vary flows. Downstream, the changes can be catastrophic.
ACO Artistic Director Richard Tognetti and Director Jennifer Peedom follow their acclaimed Mountain with this cinematic exploration of the waterways that have shaped our world. On screen, the rivers flow in rhythm and harmony with music from outstanding composers. The result is an awe-inspiring combination of timeless music, captivating cinematography, and distinctive narration from Academy Award™ winner Willem Dafoe.
The score features iconic works by composers including Bach and Ravel, music by Jonny Greenwood and Radiohead, and new original music by Richard Tognetti and peerless Indigenous composer William Barton. The soundtrack won ARIA & AACTA awards.
Performed live by Richard Tognetti and the ACO, alongside Jennifer Peedom's astonishing visuals, the effect is even more powerful.
Presented by the Australian Chamber Orchestra.
River is a visceral experience that is both dream-like and urgent. At its one-off premiere performance in 2022, reviewers said – 'River does not request your attention. It demands your surrender'.

SMH
River: film live in concert, featuring music by Bach, Vivaldi, Mahler, Sibelius, Ravel, Thomas Adès, Peteris Vasks, Richard Tognetti, Radiohead, Jonny Greenwood and William Barton.
Richard Tognetti
Musical Director, Composer & Violin
William Barton 
Composer, Vocals & Didgeridoo
Satu Vänskä
Vocals & Violin
Australian Chamber Orchestra
 
Jennifer Peedom 
Writer & Director
Robert Macfarlane 
Writer
Jo-anne McGowan, Jennifer Peedom, John Smithson 
Producers
Joseph Nizeti
Co-Writer & Co-Director
Yann Arthus-Bertrand, Ben Knight, Sherpas Cinema, Renan Ozturk and Pete McBride 
Principal Cinematography
Willem Dafoe 
Narrator
Nigel Jamieson 
Staging Director
Damien Cooper
Lighting Design
Australian Chamber Orchestra
Throughout 2024 the ACO travels across genres and artforms, traversing centuries of music from the celebrated classics to the sounds of tomorrow as only it can. And the spark at the heart of it all: the Orchestra, leading the way and igniting this season of extraordinary music for you.
Hope is an all-new concert by 3-time Grammy®-winning Soweto Gospel Choir; celebrating songs and anthems from the Freedom movement of Nelson Mandela's South Africa, back to the Civil Rights Movement of Martin Luther King's 1950's America. Hope is a concert that will sing forever in your hearts!
Sibyl is a rich sensory experience melding exquisite music, powerful vocals, and compelling visuals from visionary South African artist William Kentridge. The evening of two parts begins with The Moment Has Gone, a film with live score, followed by Waiting for the Sibyl, a chamber opera featuring nine performers.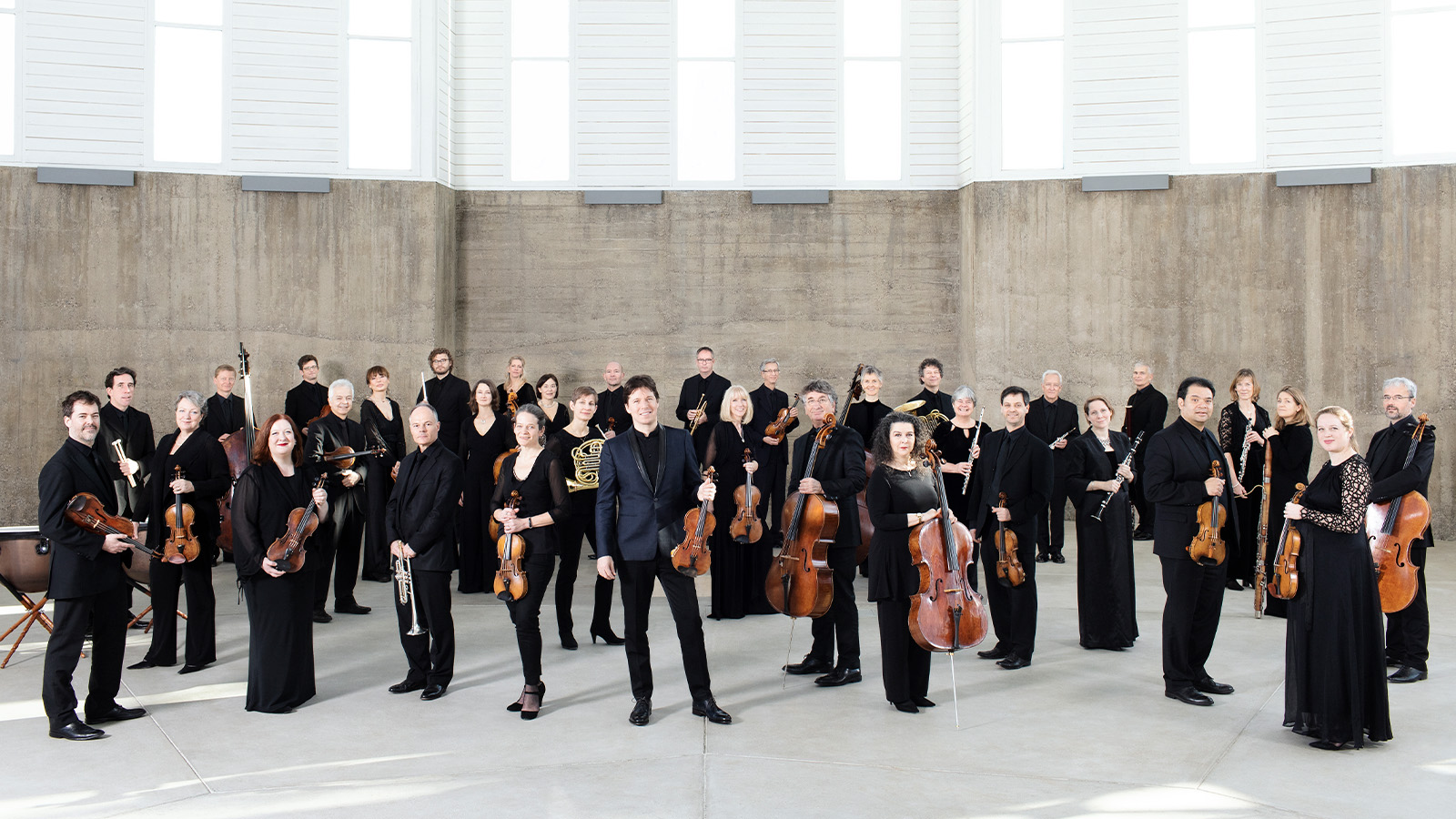 The Academy of St Martin in the Fields punches above its weight in the music that made its name and now you can hear this celebrated ensemble with Joshua Bell in the renewed acoustic of the Concert Hall.