HOURGLASS bring you fresh, sparkling, moving works by female composers from Australia, USA, France, and Poland to will whisk you away dancing in cool spring evening air.
| | |
| --- | --- |
| Date | Time |
| Monday 2 October 2023  | 2pm |
| Monday 2 October 2023 | 5pm |
Unreserved Seating

Price

Adult

$58

Australian Pensioner

$35

Australian Senior

$35

Student
International & Domestic

$35

Children (Under 13)

$15

Groups (8+)
via phone only

$50
$8.95 booking fee applies per transaction
Prices correct at the time of publication and subject to change without notice. Exact prices will be displayed with seat selection.
Children aged 15 years and under must be accompanied at all times.
The authorised agencies for this event are Sydney Opera House. For more information about Authorised Agencies, see the frequently asked questions below.
General Public tickets on-sale
9am, Friday 16 June 2023
Run time
This performance will run for approximately 75 minutes, with no interval.
Event duration is a guide only and may be subject to change.
Age
Recommended for all ages
Children aged 15 years and under must be accompanied at all times. Children aged 0-23 months at the time of a performance may be seated on a parent's lap free of charge.  All children occupying a seat or aged 2 year/s of age or older must hold a valid ticket.
Best women composers' contemporary flute and piano music
Australia's contemporary music champions HOURGLASS again bring you fresh, lively, and brilliant chamber works by twentieth century women composers from around the globe, as far as the USA, France, and Poland, and new work from home.
Internationally celebrated pianist Anna Rutkowska and elite Sydney flautist Ewa Kowalski play luscious staples of the ouvre by Chaminade and Harberg, with works by Australian Sally Greenaway and Pole Ewa Fabianska-Jelinska with the ink barely dry. In these two dazzling and intimate performances you will be absorbed by every close nuanced detail of these beautiful artists.
CECILE CHAMINADE               Concertino for flute and piano
SALLY GREENAWAY                 Of Moths and Moonlight
AMANDA HARBERG                 Court Dances suite
FERNANDE DECRUCK             Cantilene for clarinet and piano
MEL BONIS                                 Sonata for flute and piano
FABIANSKA-JELINSKA            Arabeska
GERMAINE TAILLEFERRE       Pastorale for piano solo
Flute                             Ewa Kowalski
Piano                            Anna Rutkowska-Schock
Clarinet/Director      Andrew Kennedy
Presented by The Hourglass Ensemble
Hope is an all-new concert by 3-time Grammy®-winning Soweto Gospel Choir; celebrating songs and anthems from the Freedom movement of Nelson Mandela's South Africa, back to the Civil Rights Movement of Martin Luther King's 1950's America. Hope is a concert that will sing forever in your hearts!
Sibyl is a rich sensory experience melding exquisite music, powerful vocals, and compelling visuals from visionary South African artist William Kentridge. The evening of two parts begins with The Moment Has Gone, a film with live score, followed by Waiting for the Sibyl, a chamber opera featuring nine performers.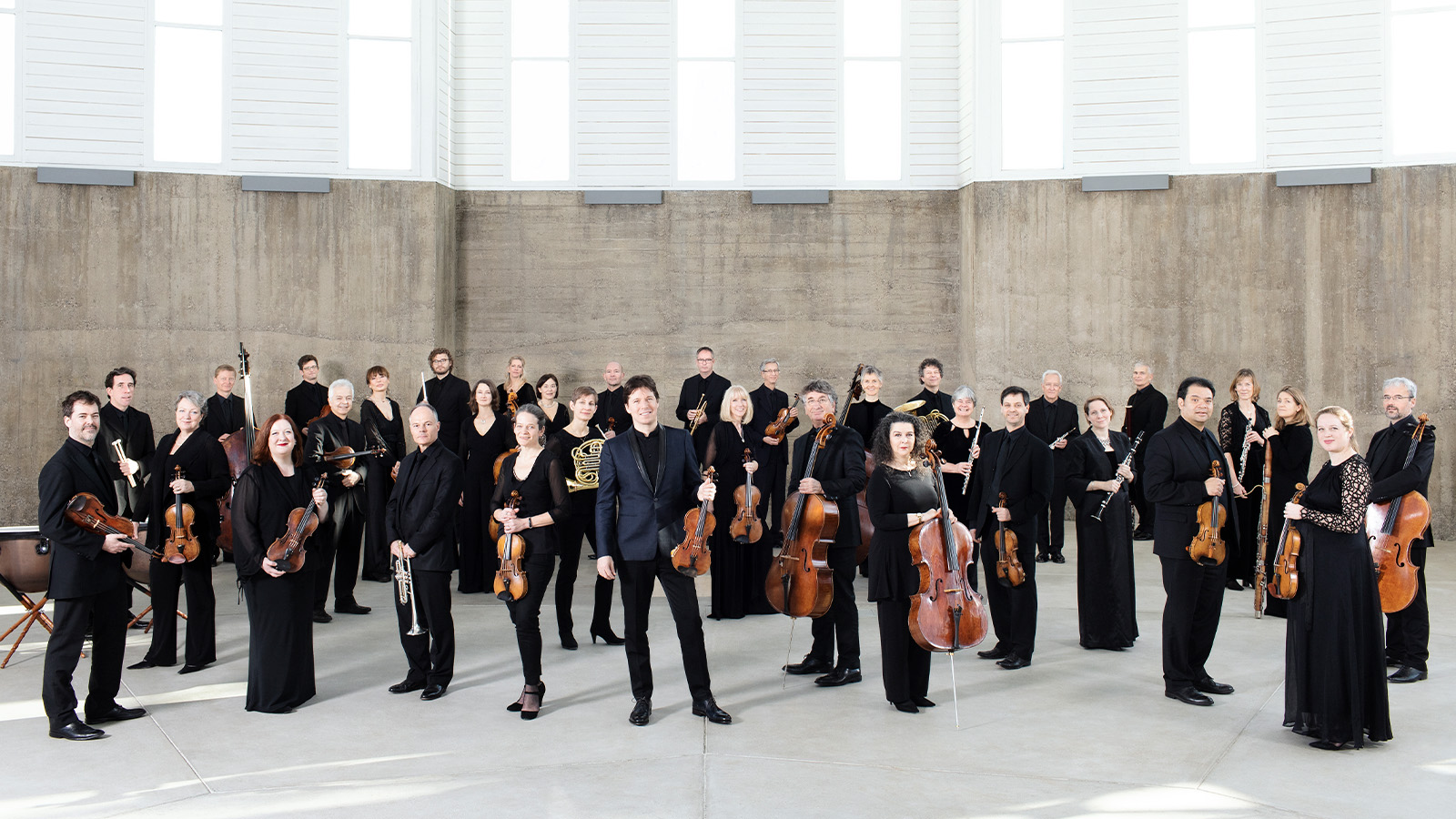 The Academy of St Martin in the Fields punches above its weight in the music that made its name and now you can hear this celebrated ensemble with Joshua Bell in the renewed acoustic of the Concert Hall.