Get up close and classical with a curated collection of the finest ensembles and soloists for Utzon Music 2023. This much-loved chamber music program continues from March to October in the intimate Utzon Room – the only performance venue in the Opera House entirely designed by architect Jørn Utzon.
Take a musical journey with Malian guitarist and "Hendrix of the Sahara" Vieux Farka Touré. Discover a treasure trove of music from a Golden Age with The Gesualdo Six. Witness the iconic Brodsky Quartet in a mini-marathon of Bach, Britten and Schubert. Feel energised as Quatuor Van Kuijk bring a program that's guaranteed to make you smile. Be enchanted by German baritone Benjamin Appl. Find musical connections from Basel to Beethoven with James Morley and Friends. Traverse a Romantic music landscape from darkness to light with the Alma Moodie Quartet. And finally, explore the emotional range of the piano with Andrea Lam.
Find your seat in the exquisite Utzon Room and lose yourself in the music.
Utzon Music Education 2023
Drawing on the unique and exceptional artistry in the community, and from artists around the world, Utzon Music Education 2023 will connect local musicians – including tertiary, youth and not-for-profit music education groups – with internationally-renowned string and choral ensembles, Brodsky Quartet, The Gesualdo Six and Quatuor Van Kuijk. The masterclasses are open to everyone to observe, in the intimate and exquisite Utzon Room. 
Discover tips and tricks to improve your singing from a world-class vocal ensemble in a special Sunday morning masterclass.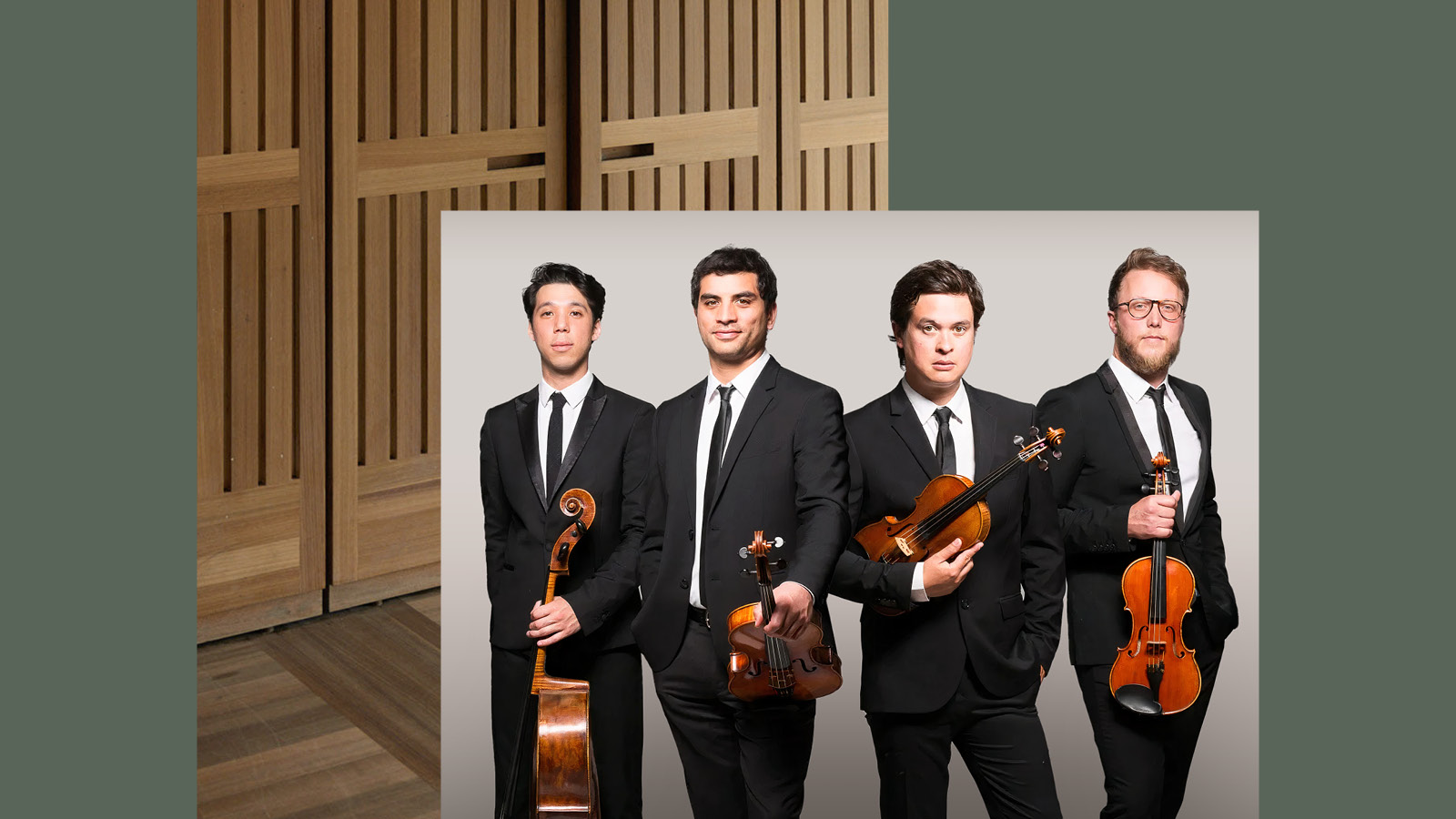 Be a fly on the wall as Quatuor Van Kuijk works with members of the Sydney Youth Orchestra in a special string quartet masterclass.
The Brodsky Quartet shares half a century of chamber music experience and musical insights with four young string players from Ensemble Apex in an octet collaboration.
"It's been a delight to work with all the outstanding Utzon Music 2023 artists to assemble this inspiring program, designed for our loyal and new audiences alike. It delivers on my core beliefs – that you need a minimum of three exceptional string quartets a year to sample a few drops of the oceans of breathtaking quartet repertoire that exist, and that Australia is home to the finest emerging classical artists creating sensational original work.
I'm excited for audiences to delve into this program, performed with the mesmerising backdrop of the Utzon Room. I don't have favourites… but have to say that powerhouse Malian guitarist Vieux Farka Touré is a total superstar."
Casey Green, Utzon Music Curator
[Utzon Music] is fast becoming a favourite for those who love high-quality chamber music as a matinée… The experience cannot be better than this anywhere in the world.

Sydney Arts Guide
Love List: Sunny Afternoon Classical
Sit back, relax and unwind to the melodic warmth of classical and chamber music in this uplifting Love List from Utzon Music Curator, Casey Green – best enjoyed with blue skies and sunshine.