Dreams of Benny by Sarah-Vyne Vassallo and Collaborators
An immersive movement-based, creative experience for people with disabilities by Sarah-Vyne Vassallo and Collaborators.
| | |
| --- | --- |
| Date | Time |
| Sunday 9 July | 10am - 2pm |
| | |
| --- | --- |
| Ticket | Price |
| Standard  | $150 |
$8.95 booking fee applies per transaction
Ticket price is for persons with disability and their support worker.
Prices correct at the time of publication and subject to change without notice. Exact prices will be displayed with seat selection. 
The only authorised ticket agency for this event is Sydney Opera House. For more information about Authorised Agencies, see the frequently asked questions below.
Recommended for
People 16+ and adults with disability. The ticket includes a support worker or family member.
Things to know
Bring packed lunch, snacks and a water bottle.

Wear comfortable clothing with enclosed, lightweight shoes.
Run time
This event lasts 4 hours, including a 1 hour break.
Event duration is a guide only and may be subject to change.
This workshop will involve visual and auditory queues and a range of movements adaptable to any ability as well as the use of coloured lights, music and textured props.
Wheelchair accessible
For general information on accessibility, please contact the Sydney Opera House Access Team:
Email 
accessibility@sydneyoperahouse.com
Find out more about accessibility at Sydney Opera House
Uplifting and joyful workshop
Benny is a seal that lives on the steps of the Sydney Opera House. He visits occasionally and perches regally, taking up all the space he wants, basking in the adoration of people taking photos. This immersive workshop created by professional artists with disability takes participants on an imaginative journey - through a series of experiences that explore Benny's admirable qualities. Over three hours participants will move and collaborate, exploring a variety of materials and objects and finally come together to participate in one magical moment.
Whilst no experience is necessary, people who enjoy the following will thrive in this workshop:
Moving and physicalising creative tasks
Imaginative exploration
Collaboration and teamwork
Sensory activation
This workshop will involve visual and auditory queues and a range of movements adaptable to any ability as well as use of coloured lights and textured props.
Presented by Sydney Opera House
Sarah-Vyne Vassallo
Lead Artist
Sarah-Vyne is a recognised arts and cultural leader in Australia and lives with unseen disabilities. A recipient of the prestigious Winston Churchill Fellowship, former Artistic Director of Murmuration and currently the Associate Artist for Dirty Feet and seasonal Artist for Sydney Opera House', Children, Families and Learning programs.Sarah-Vyne's career spans three decades in the arts and entertainment sector with an agile practice that intersects dance, theatre, design, television and film, creative learning and arts development. Throughout her career she has worked with Sydney Opera House, Sydney Festival, Sydney Comedy Festival, Museum of Contemporary Arts, Vivid Sydney, Milk Crate Theatre, Create NSW, Festival of Dangerous Minds, FORM Dance Projects, Bankstown Arts Centre, Art Gallery of NSW, Accessible Arts, Taste Creative, Disney, ABC, Foxtel, RAWKUS, Channel 7 and SBS. Sarah-Vyne has earned a reputation as a passionate and well-loved artist with a wealth of industry knowledge and expertise.
Digby Webster
Visual artist
Digby Webster was born in Sydney in 1987. He has Down Syndrome. He works at Australia Council for the Arts. He first achieved recognition for his image-making through AART BOXX and then subsequent solo showings: Parramatta Theatres, Leichhardt Library, Hester's Table Cafe and DNA Gallery, and more recently at 107 Gallery at Green Square. Digby and Neil Tomkins painted each other for the Archibald Prize in 2020 and were selected in the finalists and for the touring exhibition. These experiences cemented his identity as a practicing artist especially the acknowledgement of his work alongside contemporary practicing artists. He predominantly works in the mediums of oil pastels and acrylic paint on canvas. Artbank and Australia Council for the Arts have included his works in their collection. Digby has expressed how vital image-making is for his life: "I never stop drawing and painting".
Emily Dash
Writer and Performer
Emily Dash is an emerging writer, actor, producer, and speaker who works across theatre and screen. Her acclaimed and wide ranging work emphasises social justice issues, community engagement, intersectionality, and expanding perceptions of disability.
Keila Terencio
Perfomer and puppeteer
Keila is a performance artist and arts facilitator, born and raised in Brazil, living with neurodiversity. In her practice she merges physical theatre and visual arts, exploring subjects related to culture, languages and diversity through aerial dance, puppetry and movement. Keila's works often incorporate objects, installations and audience participation, and have been programmed at a number of festivals and events across Australia and overseas. Currently she is engaged in creative projects with the Centre for Creativity at the Sydney Opera House, Erth Visual & Physical Inc. and Strings Attached Physical Theatre, as well as working as arts facilitator for a number of arts organisations running and supporting workshops for people living with disability and disadvantaged youth.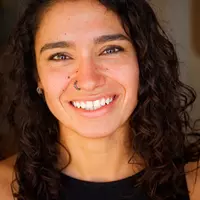 Suzy Dunne
Dancer and Access Assistant
Suzy is an inclusive theatre-maker, dancer, educator and artist support. She has extensive experience directing and facilitating workshops within diverse communities. Suzy has worked across a broad range of programs for various organisations including: Crossroad Arts, Bus Stop Films, Milk Crate Theatre, Beyond the Square (Riverside Theatres), RUCKUS, Murmuration, National Theatre of Parramatta, Maitree House, Blacktown Arts Centre, The Joan and FORM Dance Projects.
Chris Bunton
Performing Artist
Chris Bunton is an actor, gymnast and dancer who just happens to have Down Syndrome. Chris has a passion for dance and was a dancer in DirtyFeet's program Out of the Studio and worked with choreographer Sarah-Vyne Vassallo in a new work 'In Transit'. The work was presented a second time at STARE Festival at Riverside Theatres. Chris has acted in a few feature films, Down Under, Little Monsters, Kairos and Lone Wolf, and appeared in TV series. He has also appeared as himself on Attitude TV's Keeping up With Chris (NZ TV), You Can't Ask That (ABC) and The Sunday Project (TEN). Chris' performance development started with 7 years at NIDA Drama Classes for People with a Disability. From there Chris graduated to the Ruckus Ensemble. Chris started gymnastics when he was 5. Chris is currently the national champion in Special Olympics for Men's Artistic Gymnastics and has represented Australia three times. Chris is a qualified gymnastics coach and works at YMCA Penrith, also studying Film at AFTRS with Bus Stop Films.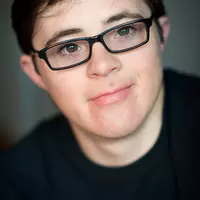 Draw the House
Join like-minded creative souls to explore the Opera House through an artist's eyes in our free monthly walking and drawing tours.
Meditation and Creativity
Explore a state of creative awareness, the self and reality in this series of meditative, interactive events with Dr Nadine Cameron and musician SnowBorne (David Rosa).
Spring for Seniors
Join our monthly Dance Theatre session for the ageless, welcoming Seniors aged 55+ for an inspiring and social creative workshop inspired by the great tradition of Dance Theatre.