Mahler's Song of the Earth
Stuart Skelton and Catherine Carby star in this extraordinary encounter with Mahler's monumental song cycle.
| | |
| --- | --- |
| Date | Time |
| Sunday 12 May 2024 | 2pm |
Duration
This event will run for approximately 2 hours.
Mahler's Song of the Earth
Standing face to face with death, Gustav Mahler did not cower from the abyss. He reached deep into his soul and conjured his final song cycle, Das Lied von der Erde (The Song of the Earth) – described by Leonard Bernstein as the greatest "symphony" of this master symphonist. It tells it all. The sweet bitterness of our brief lives. Darkness, light, cruelty, love, beauty and at last, catharsis.
Richard Tognetti directs this unusually intimate encounter with Mahler. Arnold Schoenberg, another titan composer of the 20th century, took Mahler's signature mighty sound and arranged it for chamber ensemble, carefully preserving the texture and impact of the original. The arrangement gives two soloists room to shine.
Joining Richard and the ACO is Stuart Skelton, one of the great tenors of our time. Commanding a voice of incredible power and passion, he sings the most demanding music ever written for the human voice. This is a rare chance to hear him on his home stage, alongside celebrated Australian mezzo-soprano Catherine Carby.
It is love that makes us grieve death, so balancing Mahler's powerful exploration of the human condition is the tender warmth of Wagner's Siegfried Idyll – a musical gift to his wife, and the songs of Alma Mahler-Werfel sung by Catherine Carby – exquisite expressions of love and beauty.
The ACO will be joined on stage by guest artists on percussion, mandolin, harmonium and an array of wind and brass instruments for a thrilling spectacle. When this program debuted at the Edinburgh Festival it received rave reviews and audiences were in raptures.
"It was phenomenal… incredibly stimulating." – Herald Scotland.
Give yourself over to this extraordinary music, as Mahler captures the very human struggle that unites us and, ultimately, the quiet ecstasy of acceptance that brings us inner peace.
Presented by the Australian Chamber Orchestra.
RICHARD WAGNER Siegfried Idyll
ALMA MAHLER-WERFEL (arr. David Matthews) Laue Sommernacht; Die stille Stadt; Bei dir ist es traut (World Premiere of new arrangements)*
GUSTAV MAHLER (arr. Arnold Schoenberg & Rainer Riehn) Das Lied von der Erde
*Arrangements commissioned by the Australian Chamber Orchestra.
Richard Tognetti
Director & Violin
Catherine Carby
Mezzo-Soprano
Stuart Skelton
Tenor
Australian Chamber Orchestra
Australian Chamber Orchestra
Throughout 2024 the ACO travels across genres and artforms, traversing centuries of music from the celebrated classics to the sounds of tomorrow as only it can. And the spark at the heart of it all: the Orchestra, leading the way and igniting this season of extraordinary music for you.
Hope is an all-new concert by 3-time Grammy®-winning Soweto Gospel Choir; celebrating songs and anthems from the Freedom movement of Nelson Mandela's South Africa, back to the Civil Rights Movement of Martin Luther King's 1950's America. Hope is a concert that will sing forever in your hearts!
Sibyl is a rich sensory experience melding exquisite music, powerful vocals, and compelling visuals from visionary South African artist William Kentridge. The evening of two parts begins with The Moment Has Gone, a film with live score, followed by Waiting for the Sibyl, a chamber opera featuring nine performers.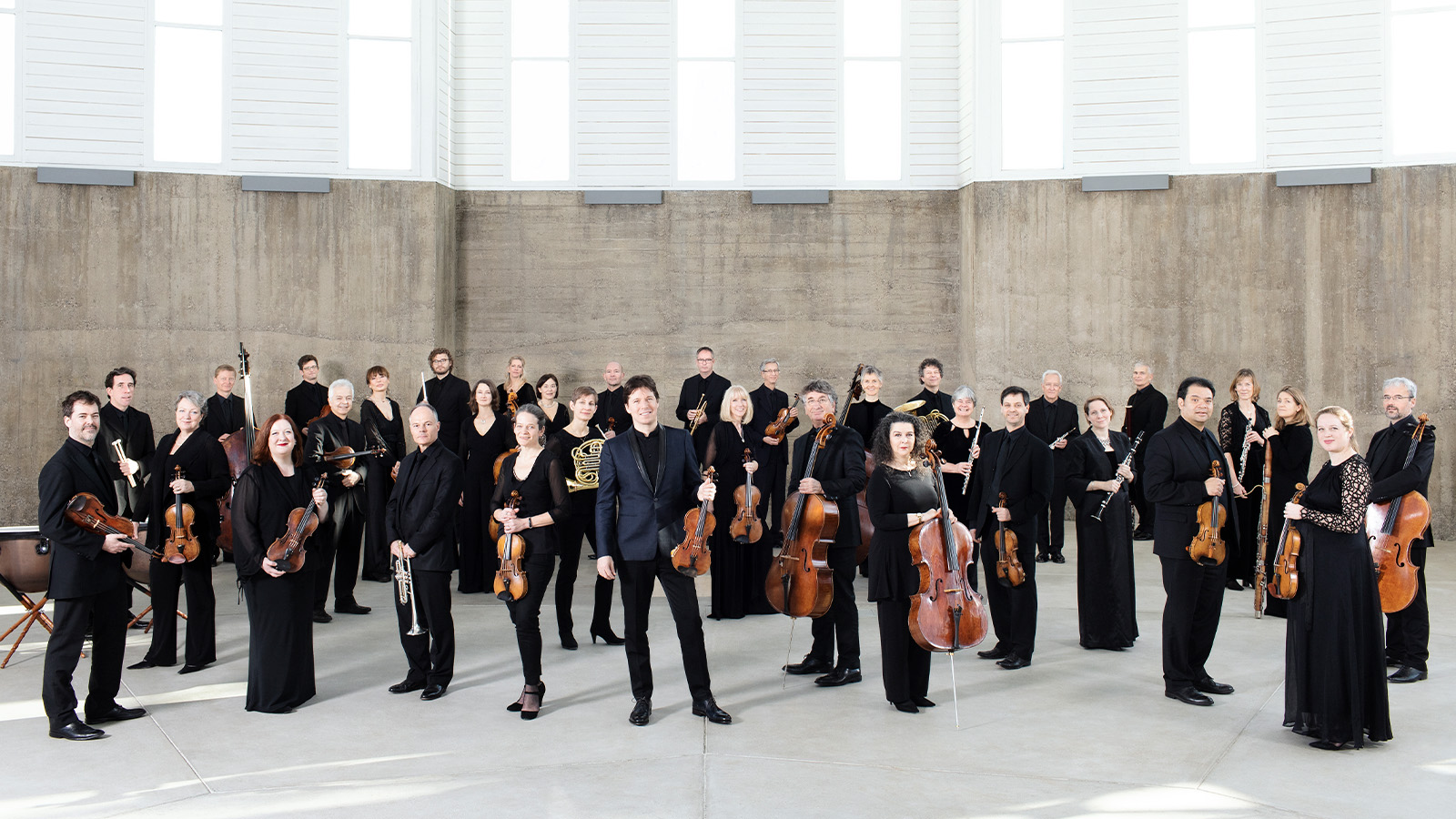 The Academy of St Martin in the Fields punches above its weight in the music that made its name and now you can hear this celebrated ensemble with Joshua Bell in the renewed acoustic of the Concert Hall.