Tognetti. Mendelssohn. Bach.
Sparks fly and melodies soar when Richard Tognetti directs music close to the ACO's heart.
| | |
| --- | --- |
| Date | Time |
| Sunday 22 September 2024 | 2pm |
Duration
This event will run for approximately 2 hours.
Tognetti. Mendelssohn. Bach.
Mendelssohn's music is pure pleasure. One of the great prodigies, he wrote his sunny Octet at just 16 years of age. It's one of the most loved pieces of chamber music ever written and a favourite of the ACO. In their hands, its youthful exuberance just about leaps off the stage.
Moving from one young genius to another: the ACO presents a new commission from trailblazing young composer Jakub Jankowski in his first work for string orchestra. Hailing from Adelaide, he's a fresh voice in classical music. Opening the program, Anna Thorvaldsdottir's pulsating octet Illumine makes a striking contrast with the Mendelssohn.
If Mendelssohn is pleasure, then Bach is worship.
Bach sought God in his music and became like a god for musicians, a touchstone to which all other music is compared. His music is filled with drama, joy and remarkable discipline. Hearing it, playing it, is an act of worship.
That is an altar to which Richard Tognetti will return to again and again. His recordings of Bach's violin music won three successive ARIA Awards. Live, his interpretation of the great Violin Concerto in A minor is a powerful experience: intimate and electrifying.
Like all the best performances, this concert will remind you of why you love music.
Presented by the Australian Chamber Orchestra.
ANNA THORVALDSDOTTIR Illumine
JOHANN SEBASTIAN BACH Violin Concerto in A minor
JAKUB JANKOWSKI New Commission (World Premiere)*
FELIX MENDELSSOHN Octet
*Commissioned by the Australian Chamber Orchestra.
Richard Tognetti
Director & Violin
Australian Chamber Orchestra
Australian Chamber Orchestra
Throughout 2024 the ACO travels across genres and artforms, traversing centuries of music from the celebrated classics to the sounds of tomorrow as only it can. And the spark at the heart of it all: the Orchestra, leading the way and igniting this season of extraordinary music for you.
Hope is an all-new concert by 3-time Grammy®-winning Soweto Gospel Choir; celebrating songs and anthems from the Freedom movement of Nelson Mandela's South Africa, back to the Civil Rights Movement of Martin Luther King's 1950's America. Hope is a concert that will sing forever in your hearts!
Sibyl is a rich sensory experience melding exquisite music, powerful vocals, and compelling visuals from visionary South African artist William Kentridge. The evening of two parts begins with The Moment Has Gone, a film with live score, followed by Waiting for the Sibyl, a chamber opera featuring nine performers.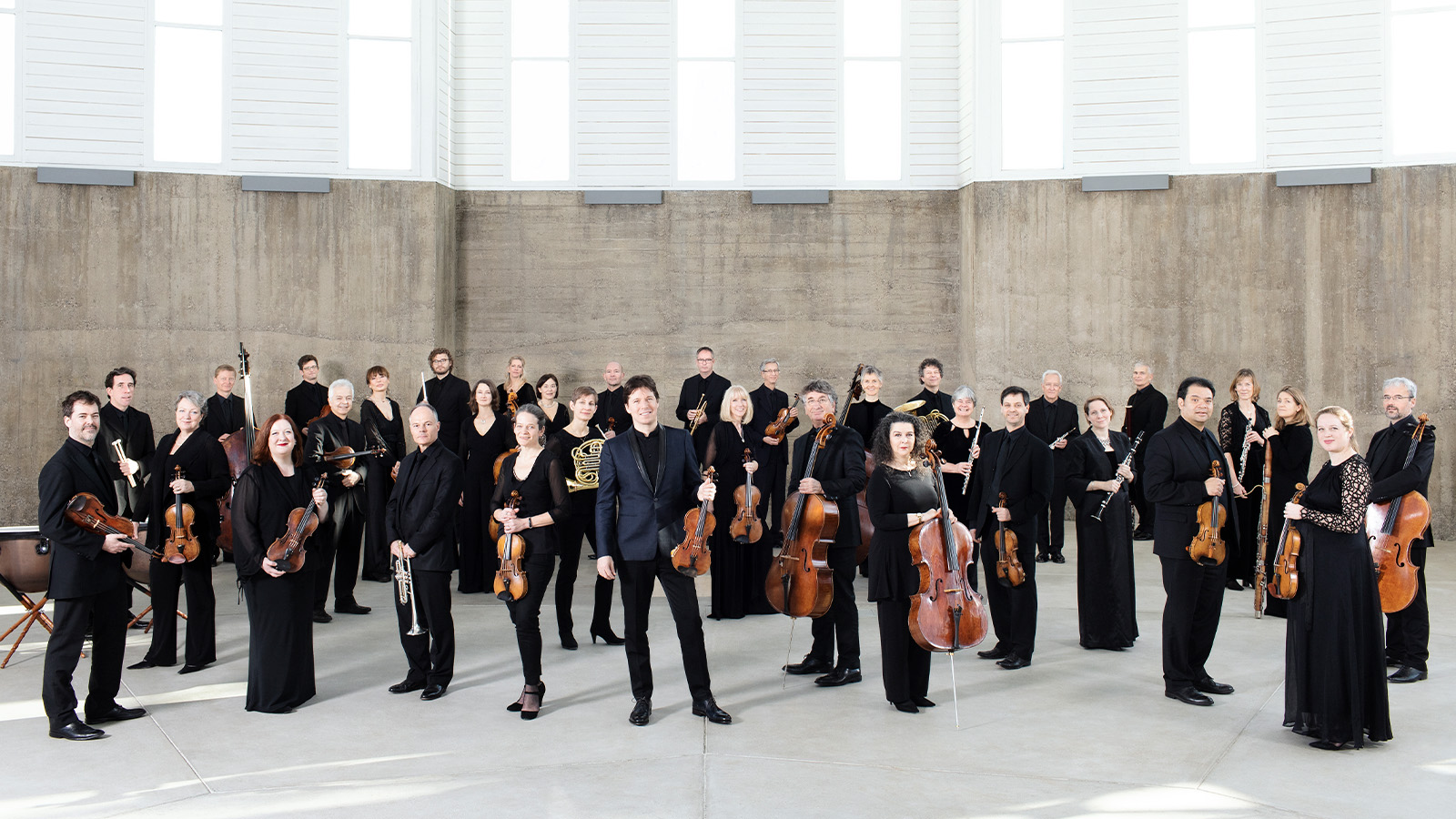 The Academy of St Martin in the Fields punches above its weight in the music that made its name and now you can hear this celebrated ensemble with Joshua Bell in the renewed acoustic of the Concert Hall.