Meditation and Creativity with Dr Nadine Cameron and SnowBorne
Explore a state of creative awareness, the self and reality in this series of meditative, interactive events with Dr Nadine Cameron and musician SnowBorne (David Rosa).
| | |
| --- | --- |
| Date | Time |
| Saturday 24 June | 3pm - 4:15pm |
| Saturday 29 July | 3pm - 4:15pm |
| | |
| --- | --- |
| Ticket | Price |
| Standard | $29 |
$8.95 booking fee applies per transaction
The only authorised ticket agency for this event is the Sydney Opera House. For more information about Authorised Agencies, see the FAQ below. Children aged 15 years and under must be accompanied at all times. 
Run time
The duration of this event is 75 minutes (90 minutes for 6 May only).
Event duration is a guide only and may be subject to change.
Age
Recommended for beginners to experienced, ages 15+
This class is for ages 15+ and all skill levels, from beginners to experienced. Come solo, with a group of friends or a family member.
What to bring on the day
Please wear an outfit that you are comfortable to move around in and bring a yoga mat if you would like to lie down, some cushions will be provided. Bring a warm layer, just in case.
Creativity takes courage.

Henri Matisse
Saturday 24 June
This workshop will focus on the different effects that deep listening to different kinds of music as well as atmospheric and manufactured sounds can have on our mood, and how pre-existing concepts and associations that we bring to listening affect what we hear. The purpose of this session is to encourage people to have a richer engagement with what they choose to (or are forced to!) hear.
Meditation and Interpersonal engagement
Saturday 29 July
Drawing on the concept of metta, and the practice of insight dialogue, this session will examine ways that we can share the meditation experience with others. One part of the session includes participants engaging in deep, rich discussions with a person with whom they are paired. The purpose of this session is to show how meditation can encourage a more creative approach to listening and engaging with others.
Presented by Sydney Opera House
Meet the artists
Dr Nadine Cameron
Dr Nadine Cameron is an academic, counsellor, meditation teacher and performer with a deep interest in the impact of language, music, community and conceptual frameworks on wellbeing. She and her creative partner, SnowBorne, introduced the concept of meditative storytelling in an event at the Melbourne Writers Festival.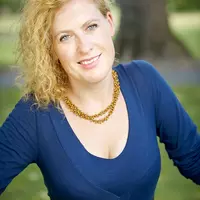 David Rosa (SnowBorne)
David Rosa [aka SnowBorne] is a writer, and composer/musician working across various genres.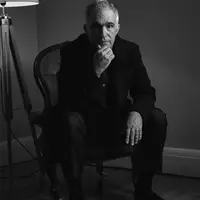 Architecture Club
Inspired by the unique design genius of architect Jorn Utzon and the Sydney Opera House, explore through a series of fun and playful design exercises, the genius of the Sydney Opera House building and its architect.
Ngumpie Weaving
All Ages | Weave with Ngumpie Weaving artist Tegan Murdock to learn about traditional Aboriginal practices of purposeful and sustainable making.
Life Drawing and Opera
Become an active spectator in this Opera inspired Life Drawing workshop accompanied by live performance from an opera singer in the Centre for Creativity!